• Sarah Heath
Britain has seen a succession of monarchs crowned at Westminster Abbey in its long history. Indeed, the most recent British Coronation ceremony only took place in May 2023, when King Charles III was crowned alongside his wife and Consort, Queen Camilla. However, as resplendent as the ceremony was, it was not the most unusual UK Coronation ceremony the country has ever seen. That honour arguably goes to the Coronation of King William III and Queen Mary II on 11 April 1689 – the first British monarchs to be crowned as equals, to reign together as King and Queen of England,...
---
• Sarah Heath
On 6 May 2023, King Charles III will be crowned during the first British Royal Coronation ceremony for seventy years. The ceremony will take place at Westminster Abbey in front of an invited congregation of 2,000 guests, with millions more people watching on television at home. As well as King Charles III's crowning ceremony, there will also be a separate Queen crowning ceremony for his wife, Queen Camilla. Kind Charles III will wear a ceremonial crown and be anointed with holy oil as part of a complex ceremony filled with symbolism. So, will he be 'coronated or crowned'? Although the...
---
• Sarah Heath
  The magnificent presence of Westminster Abbey in London has played a large part in British history for more than one thousand years. British kings and queens have been crowned there since 1066 and several have also been buried there. The Abbey is also an active place of worship for many Christians. Religious services, music concerts, prayer meetings and other special events are regularly held there. In addition, it attracts thousands of tourists every year, keen to drink in its splendour and history. On 6 May 2023, Westminster Abbey will take centre stage for the crowning of King Charles III...
---
• Sarah Heath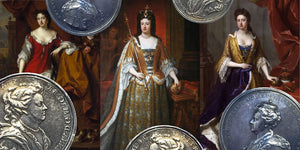 The reign of Queen Anne was brought vividly to life in the popular 2018 film, The Favourite. Olivia Colman earned herself an Oscar for playing the last Stuart monarch in a story that focused on Queen Anne's close relationships with two influential female courtiers, as they vied for her favours and attention. Queen Anne has not always received such rapt attention from students of British royal history. However, she is a fascinating subject to learn about for a number of surprising reasons: 1- Queen Anne reigned after William III and Mary II – Britain's only joint ruling monarchs Queen Anne was...
---
• Sarah Heath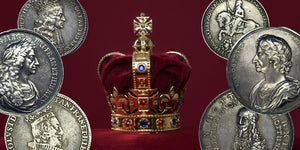 2023 will be a momentous year in the history of the British Royal Family. For the first time in seven decades, a new monarch will be crowned in Westminster Abbey in London. King Charles III and Queen Consort Camilla will undergo the ancient ceremony, presided over by the Archbishop of Canterbury, Justin Welby, on Saturday 6 May 2023. There will be an additional Bank Holiday to celebrate the occasion, as well as a concert, volunteering drive and other momentous events. So, what exactly will happen on and in the lead-up to the big day, and what does it mean for...